What to pack for BaliSpirit Festival
February 26, 2020
As we approach BaliSpirit Festival you might already get ready and pack. Here comes our list with some essentials you should not miss when taking part in this years' gathering.
Sunscreen: Though most of our workshop locations are covered by roofs, we recommend to bring some sunscreen. That way you can take a sunbath at the pool, meditate under a tree or just take a break in nature without being afraid to catch a sunburn.
Sunglasses: It is sunny in Bali so you might want to protect your eyes, that's why we recommend to bring your sunglasses along.
Refillable bottle: At BaliSpirit Festival you find many water dispensers to refill your bottle and stay hydrated. We try to minimize garbage as much as possible and therefore avoid single-use plastic whenever possible.
Mosquito Repellent: We recommend to bring a mosquito repellent as there can be mosquitos, especially in the early evening hours, but sometimes during the day as well. Try out organic alternatives like citronella.
Yoga Mat: A big part of BaliSpirit Festival are Yoga Workshops. Please bring your own mat to create that own little sacred space during every workshop – just you and your mat.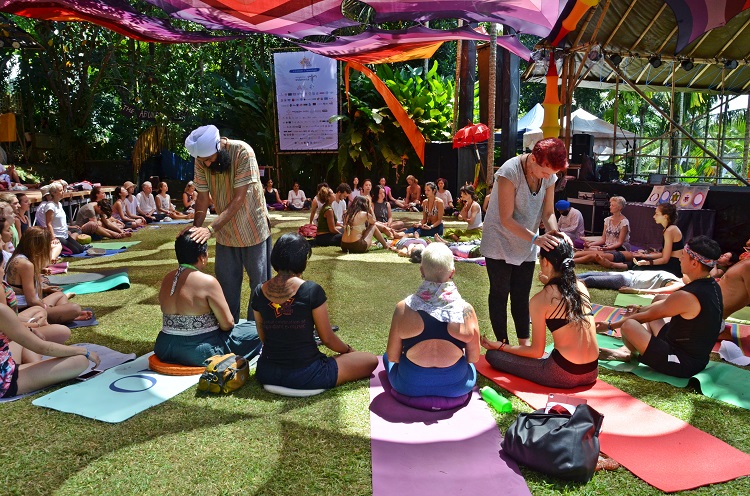 Towels: We are in the tropics so it is almost guaranteed that you will get sweaty. We also have showers at the festival ground, so you can easily refresh after class. So whatever reason you have, a towel is always a good idea.
Swimming clothes: Our festival venue has a pool. Don't forget your swimwear to take a swim between all these workshops or even attend a workshop in the pool.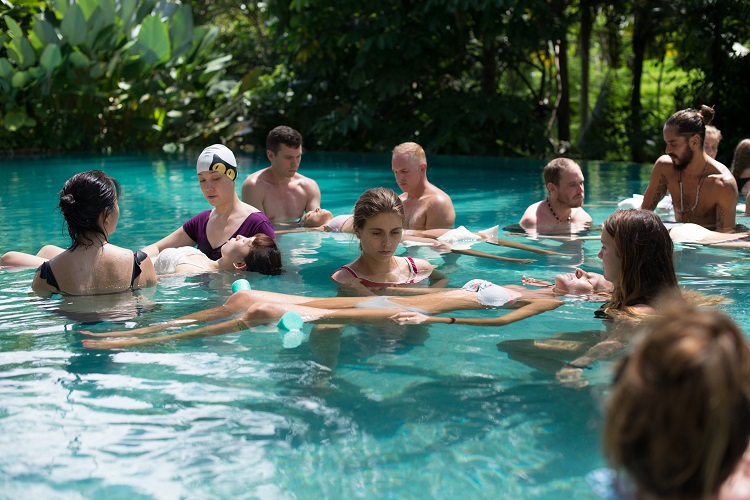 Extra clothes: If you don't want to go home between evening and day program we recommend to bring an extra layer of clothes as it might get chilly. Also you might want to change after a sweaty class so just bring changing clothes along.
Glitter, Magic Make-up and Co: BaliSpirit Festival is magic, spiritual and fairytale-like. Don't be shy to wear your glitter and fairy make-up…in best case organic.
Cash or Credit Card: We recommend to take enough but not too much cash to the festival. There is an ATM at the festival but it can get crowded from time to time. Bring your credit card as well. There will be a chance to charge your wristbands and pay cashless.
Your wristband: We tried to make it easy, that's why we change your ticket into a wristband. Please don't forget it as your access to the festival will be denied if you cannot show it at the entrance.
Umbrella or Poncho: As we cannot really predict the weather, we recommend to bring an umbrella or a poncho to keep you and your belongings dry in case it starts raining.